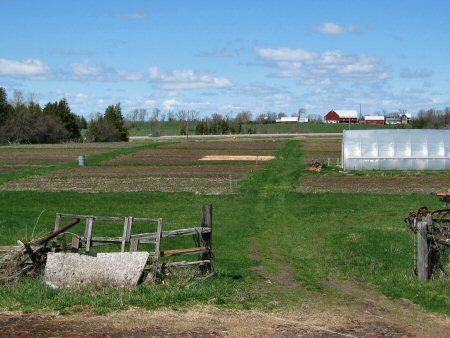 We had made plans to go to the CSA farm yesterday to help with the Spring planting along with the other farm helpers. Unfortunately, we didn't end up going, for reasons that really pointed out to me how out of tune I am with what farming is all about.
It dawned on me later that farmers plant when the weather and the land say the time is right, and everything else is secondary. So next time, I will listen more to what nature is saying, and err on the side of generosity and taking a chance, rather than wait for reminders that are at a remove from nature, like extra phone calls and emails.
I shook my head at myself afterwards thinking, why do I need another email or phone call, when the gorgeous weather is calling out: "It's planting time! Come help with the planting!"
I found out later that there was lots and lots of planting going on, and that all hands were, and still are, welcome. Ah, farmers. They don't discriminate against people like me, who have the dreaded H.N.I. disorder: "Hearing Nature Impairment. " I bet they've got the cure for it, too: equal parts dirt and community.